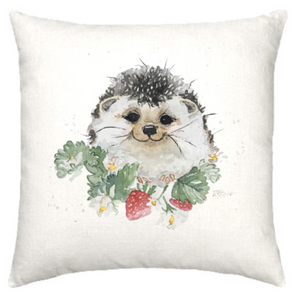 Dream of summer days and strawberries like little Dot, with her beguiling smile.

These classic cotton cushions are just perfect to relax into on lazy afternoons. Let your favourite little characters keep you company wherever you are.

Covers measure 40cm x 40cm. Cover only, not sold with inserts. Zipper closure.