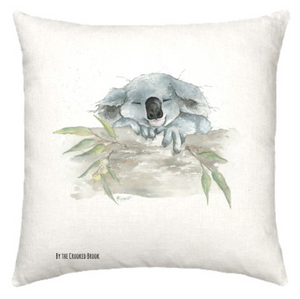 Beautiful Banjo has the right idea... we should all take a leaf out of his book every now and then!

These classic cushions are just perfect to relax into on lazy afternoons. Let your favourite little characters keep you company wherever you are.

Covers measure 40cm x 40cm. Cover only, not sold with inserts. Zipper closure.